Get a Party Hard Driver to drive you home!


Win Free Vouchers!!


| | |
| --- | --- |
| | |


You like black nail polish, no matter how unacceptable it is in your corporate work set up. You indulge in black titanium jewellery; instead of the typical stuff girls have all over. You don't mind thick eyeliner and the smoky eye look even during daytime. You adore this look, its part of your style status more like your personal identity and then they outcaste you as a Gothic.

Hiding something or rather underneath something… Is it all for the heck of it or does it have a history. No one but only you could know that best.

Some say its all to do with the company, sometimes peer pressure but Maxim W. Furek argues that the Goth look is a deliberate overstatement. It is just a casual look at the heavy emphasis on dark flowing capes, ruffled cuffs, pale makeup and dyed hair demonstrating a modern- day version of late Victorian excess.

He states further that Goth is a revolt against the slick fashions of the 1970's disco era and a protest against the colorful pastels and extravagance of the 1980's. Black hair, dark clothing and pale complexions provide the basic look of the Goth Dresser.

Styles are often borrowed from the Punks, Victorians and Elizabethans. BDSM imagery and paraphernalia are also common. Some haute couture designers, particularly Alexander McQueen and John Galliano have been associated with the Goth aesthetic.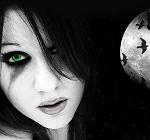 It's not a taboo to be a Gothic but it's the limited number of people that have the audacity to exhibit this fashion sensibility that screams it forbidden. It's the declaration of not being subtle and suave that defines Gothic in most countries. The west has indeed been more acceptable and unlike other societies doesn't outcast this style as morbid and eroticized fashion.

Goth fashion can be recognized by its stark black clothing and hair/makeup. The style initially emerged alongside the early 1980s Gothic Rock scene.

In Bombay its gradually seeping in, a sight that can't be missed in the late night party scene. The strong projection of Gothic attire is what really makes it hard to go un noticed and usually these group of people are considered mavericks. However it is up to an individual as to how he/she perceives or defines this culture and the mere indulgence in something out of the ordinary is what makes it self destructive in its looks.

Jennifer Mason states – "[Goth] is the ability to find the art where art seems to be lacking; to find the light in the darkness and embrace it for all its worth..."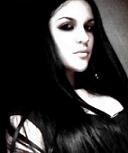 It's the urge to separate urself from the other youth at the same time send a statement which generally means that – I want to be left alone but I want to be seen. The strong dark mysterious look is a catalyst to that attitude. It is however a common mentality in Goth culture.

The conflicting arguments, ambiguity and difference of opinion in this culture makes it impossible to give a clear interpretation on this subject however in terms of the gothic fashion the style remains undisturbed and consistent throughout. So spotting a Goth is never difficult, the reasons behind being one are however unknown.

Or as Beatgrrl puts it –

"...Being Goth, for me, is seeing beauty, and its coming destruction, at the same time. For me...It's the last dance as the walls are crumbling around you..."
---