Get a Party Hard Driver to drive you home!


Win Free Vouchers!!


| | |
| --- | --- |
| | |

Lumiere's 'Leningrad Cowboys Go America'
Genre: Comedy/Music

Country of origin: Finland

Original Language: English/Finnish

Director: Aki Kaurismäki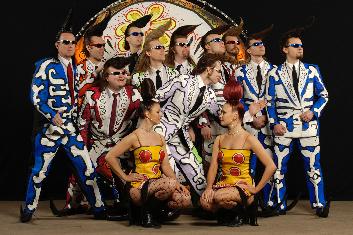 For one band situated at the edge of the world one single step will truly lead to a journey of a thousand miles. The Leningrad Cowboys decide to leave the Tundra for America to find fame and fortune and everything that goes with it. The oddball groups' hopes rest on the fact that in America "people swallow any kind of shit".

However it is the Cowboy's indomitable spirit that keeps them going as they sing rock-and-roll one day and country music the next, in an attempt to woo audiences from Dixie to Mexico. Accompanied by their bossy manager, a determined village idiot (who wants to be a singer) and their dead bass player, they make their way across America, performing in small towns and smaller pubs to make enough money to get to their next gig.

Kaurismäki's expert direction and droll sense of humour transformed Leningrad Cowboys Go America into a cult classic. In addition to the hugely entertaining band themselves there's also a cameo from legendary Jim Jarmusch (as a used car salesman, no less). Aki Kaurismäki's comic masterpiece is an outstanding film.

Leningrad Cowboys Go America now available on DVD by NDTV Lumiere.
---